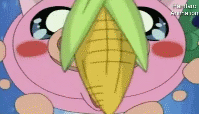 Herbert is the pink pig that is often seen with Jingle. When Hamtaro was lost, he was picked up by Jingle and Herbert. Herbert became very good friends with Penelope after he saved her because she had fallen in a hole (In Welcome Home Penelope!.
Ad blocker interference detected!
Wikia is a free-to-use site that makes money from advertising. We have a modified experience for viewers using ad blockers

Wikia is not accessible if you've made further modifications. Remove the custom ad blocker rule(s) and the page will load as expected.